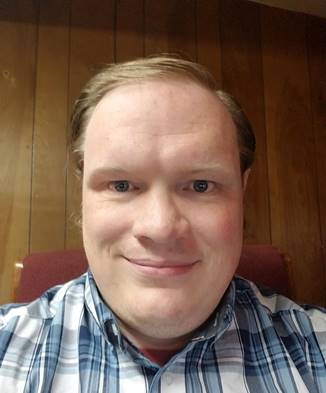 nate@nateTheProgrammer.com
www.linkedin.com/in/nate-barlow/


AutoCAD Operator

Excel Wizard

Microsoft Office

Android Apps

Network Cabling

Systems Engineering

Web Design
Software Development:
HTML5
CSS3
PHP
SQL Server
MySQL
JavaScript
Java (Android)
Delphi
Nate Barlow
I.T. professional with a background in Websites, Applications, and Engineering.
Experience

Software Developer
Conversion Technologies LLC, Hildale, UT 03/2017 to 10/2018
• As part of a team developing the most useful and comprehensive call center data web application known to the industry, my role required thinking outside the box to produce the right data as fast as possible, using optimized SQL queries and innovative client-side data processing.

I.T. Solutions Consultant
Creek Code LLC, Colorado City, AZ 09/2016 to 09/2017
• I provided consultation services as well as assisting my clients with installation and implementation of various technology solutions such as, Network Cabling, VoIP, and IP Video Surveillance.
Software Developer
MEP Games Inc, Hildale, UT 11/2015 to 09/2016
• I was assisting with firmware coding when a financial crisis arose for our project. With 6 hours notice I was asked to create a concept demonstration for potential investors. Choosing android as a platform, relying on a team member for graphics and animations I completed the demonstration app in under 90 minutes, leaving plenty of time for testing. I spent another 20 minutes or so perfecting it and it was good to go in a total time of under two hours. The demonstration was a big success.

Plumbing Estimator & I.T.
Red Oak LLC Plumbing, Mesa, AZ 08/2014 to 10/2015
• I started with Red Oak by creating a website then the owner asked me to help him with estimating because he needed a more organized and repeatable bidding process, so as an estimator I created a flexible, yet easy-to-use system of spreadsheets for bid preparation and proposal creation. I also created a few spreadsheets for comparing vendor quotes.

Low Voltage Systems Engineer & Web Developer
Tricom Communications Services Inc, Las Vegas, NV 07/2009 to 08/2014
Reliance Electric, Hildale, UT (companies merged in 06/2013)
• As a growing small business, Tricom was in need of a CRM and Project Management web-application, nothing on the market could suit their needs so they tasked me to create a custom solution, after my work produced had effectively saved hundreds of man-hours in data-entry and organization, I remained available to maintain and add more time saving features to the project as well as take on other responsibilities like Materials Purchasing -where I slashed material costs by more than 30% and Engineering -where I also demonstrated savings in time and materials. Then I implemented time saving solutions from those responsibilities into the software.
• After a few years of hands on engineering training, One of the projects I took on was a Fire Alarm System engineering project using AutoCAD and Excel for the 14 story Ambassador Hotel in Wichita, Kansas. I successfully completed the project and secured the Approval of the Wichita Fire Marshal under budget and ahead of a very tight schedule.

CNC Operator and Non-Destructive Testing Technician
New Era Manufacturing LLC, Las Vegas, NV 05/2002 to 06/2009
• As a CNC lathe operator I often had to use creativity and ingenuity to enhance manufacturing processes to meet production requirements, often making direct changes to the CNC code. Monitoring production rates was critical in our department, so I also assisted with programming subroutines to track unit counts and production speeds on per-shift, per-day, and per-job bases.
Education
Some College: I am working on my B.S. in Software Development at Western Governors University.