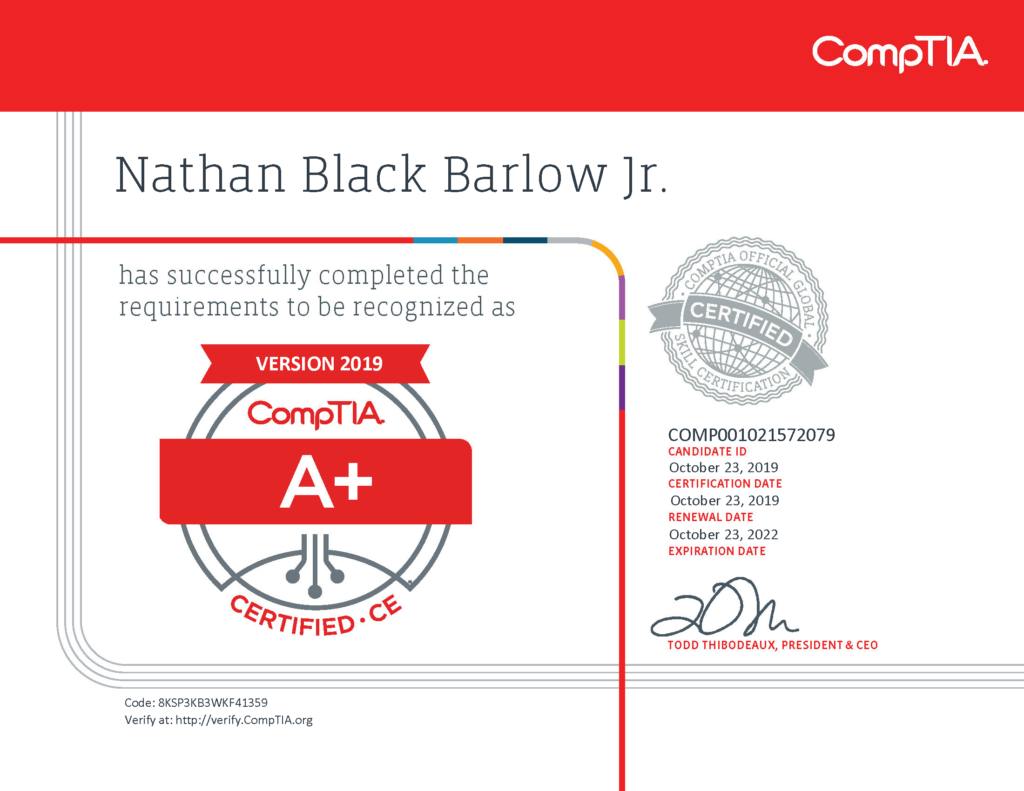 I passed last of the required exams this morning.
After passing the exam last night, this morning I received my certification as a CIW Site Development Associate. Cool huh?
I have been admitted into Western Governors University. My enrollment counselor was very impressed with my resume and my Microsoft certification and It looks like I will begin my Bachelor of Science Software Development degree on Jan, 1st, 2019.